AxxonSoft and Lanier Rep Group Inc. Join Forces to Deliver Cutting-Edge Security Solutions in the US
06/16/2023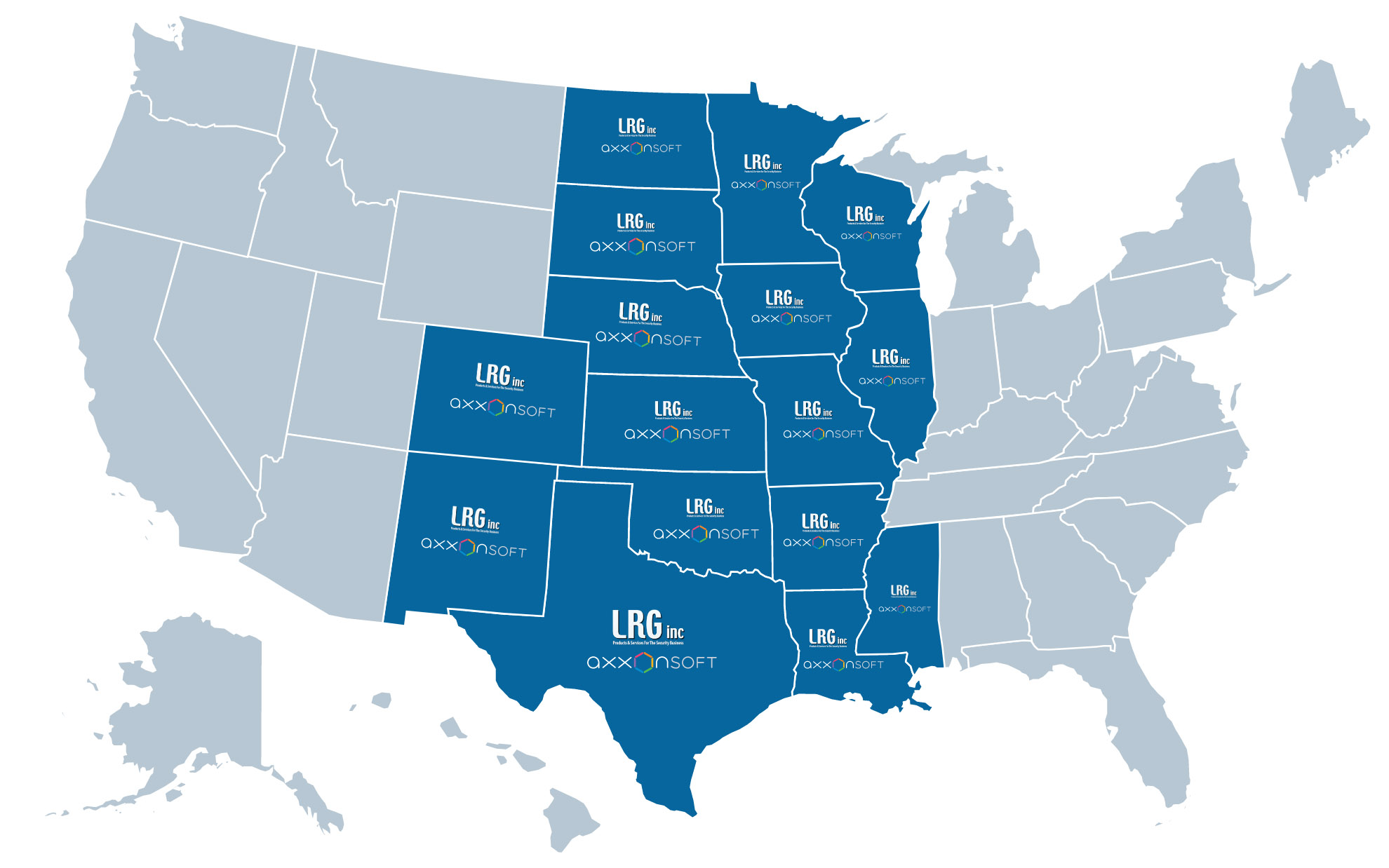 San Jose, US, - AxxonSoft, a 20 years old leading software development company that offers video management software (VMS), physical security information management platform (PSIM), cloud solutions (VSaaS), and inhouse-designed customizable AI video analytics, is pleased to announce its partnership with Lanier Rep Group Inc. (LRG Inc.), a dynamic regional rep firm providing support capabilities through a marketing alliance network with a proven track record in solution sales. This strategic collaboration combines the software development expertise and market reach of both companies to deliver cutting-edge security solutions to customers across a wide range of industries.
LRG Inc. has established a strong presence in the Texas, Louisiana, Arkansas, Oklahoma, Mississippi, Kansas, Colorado, New Mexico, Missouri, Nebraska, Iowa, Illinois, Minnesota, North Dakota, South Dakota, and Wisconsin markets. With a dedicated team of 18 associates, LRG Inc. is renowned for building lasting relationships with integrators, end users and consultants by offering tailored solutions to meet their unique security needs.
AxxonSoft, known for its advanced video management software and intelligent analytics solutions, is excited to partner with LRG Inc. and leverage their extensive network and deep understanding of the regional market. By combining LRG Inc.'s support affiliation with their regional representation counterparts, both companies will present a united front, ensuring that customers receive comprehensive and nationally interconnected security strategies.
"We are thrilled to partner with LRG Inc.," said John Centofanti, US VP sales at AxxonSoft. "Their dedication to delivering success and competitiveness in today's US security market aligns perfectly with our mission to provide cutting-edge security software solutions. Together, we will create unique value propositions and offer enhanced security options for our integrators, end users and consultants in 16 states."
AxxonSoft's powerful technologies, combined with LRG Inc.'s customer-centric approach and regional expertise, will empower organizations to safeguard their assets, optimize operations, and enhance situational awareness.
The partnership between AxxonSoft and LRG Inc. represents a significant step forward in the security industry, combining cutting-edge technologies with regional sales expertise and customer-centric service. Both companies are committed to empowering organizations with the tools they need to proactively address security challenges and protect their assets effectively.
For more information, visit www.axxonsoft.com.
For more information about LRG Inc, visit www.lanerepgroup.com.